I am currently studying at Kent University in the UK so I had the chance to participate in the Deloitte CTF Quals. It is a jeopardy CTF for all the universities in the UK. The top 6 teams (with a maximum of one team per university) are then qualified for the finals that take place in London.
Here are my writeups:
I played with a bunch of friends also from EPITECH (my school in France) and we managed to end up at the second place. Really looking forward for the final round, we want that 3.000£.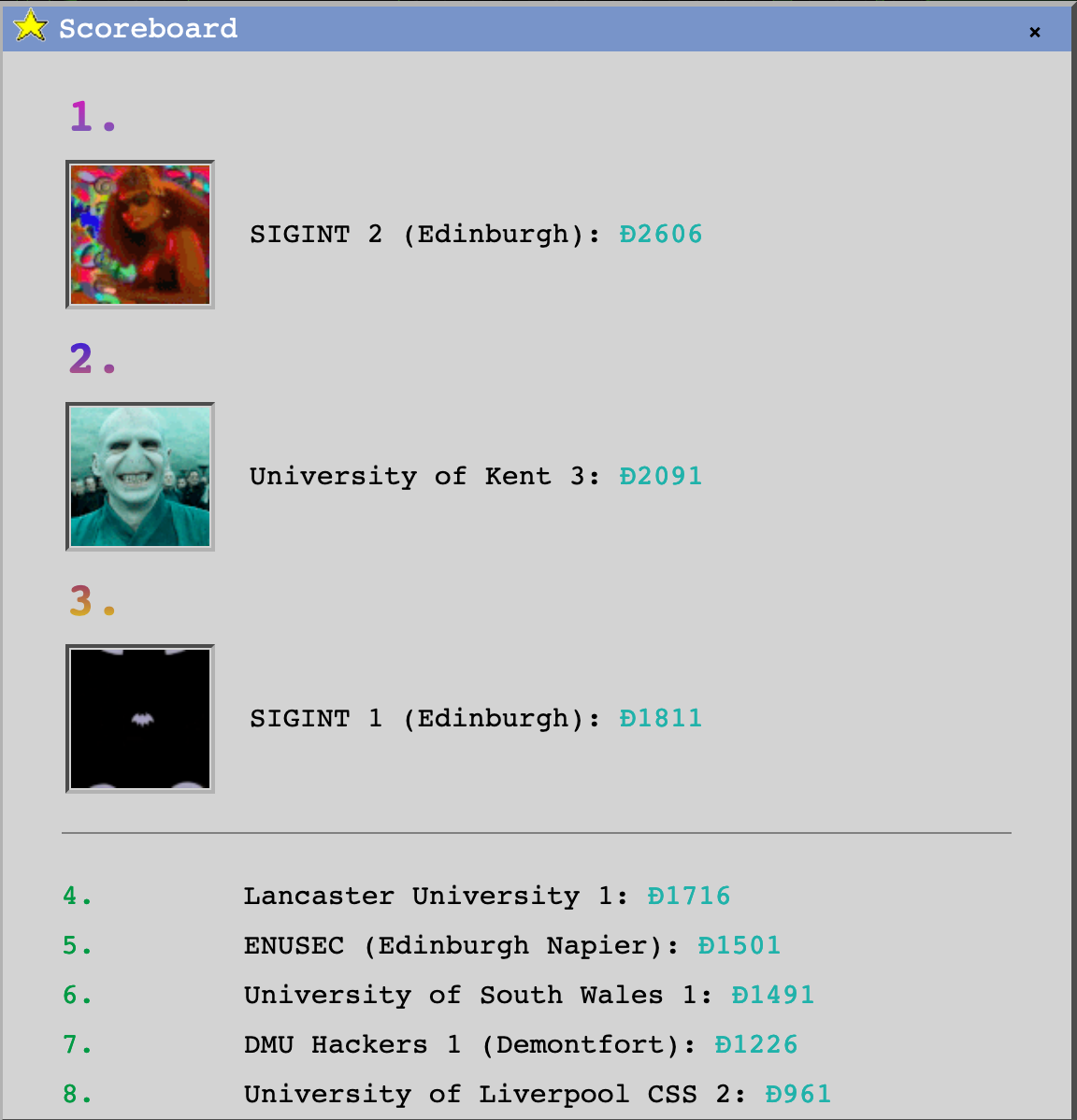 A big thanks to Deloitte for this event, awesome experience. And thanks also to the staff members who kindly put some challenges back online after the end of the CTF so that I could write these writeups.